Overview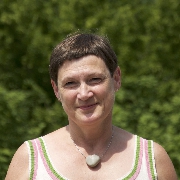 Carmen Kunert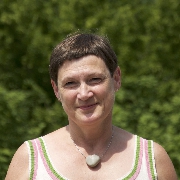 Biology, Chemistry and Earth Sciences
Physical Chemistry
---
Publications
2013
Kuttner, Christian; Maier, Petra C.; Kunert, Carmen; Schlaad, Helmut; Fery, Andreas
Direct Thiol-Ene Photocoating of Polyorganosiloxane Microparticles
in Langmuir vol. 29 (2013) issue 52. - pp. 16119-16126
doi:10.1021/la4039864 ...

2012
Pretzl, Melanie; Neubauer, Martin Peter; Tekaat, Melanie; Kunert, Carmen; Kuttner, Christian; Leon, Géraldine; Berthier, Damien; Erni, Philipp; Ouali, Lahoussine; Fery, Andreas
Formation and Mechanical Characterization of Aminoplast Core/Shell Microcapsules
in ACS Applied Materials & Interfaces vol. 4 (2012) issue 6. - pp. 2940-2948
doi:10.1021/am300273b ...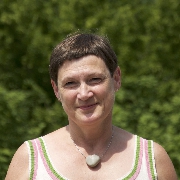 Biology, Chemistry and Earth Sciences
Physical Chemistry
---
Carmen Kunert
Technician
Room: 2.0 02 12 (NW I Bauteil 2.0) Room: 1.1 00 208 (NW II Bauteil 1.1)
Phone: +49 (0)921 / 55-2055, -3309 (El. Microscope)
E-mail: carmen.kunert@uni-bayreuth.de