Overview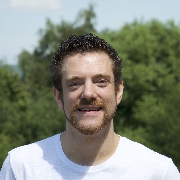 Sebastian Gödrich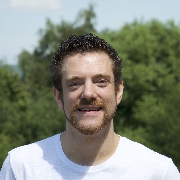 Biology, Chemistry and Earth Sciences
Physical Chemistry
---
Publications
2022
Gödrich, Sebastian; Schmidt, Hans-Werner; Papastavrou, Georg
Stability of Charge Distributions in Electret Films on the nm-Scale
in ACS Applied Materials & Interfaces volume 14 (2022) issue 3. - page 4500-4509
doi:10.1021/acsami.1c21174 ...

2020
Humenik, Martin; Preiß, Tamara; Gödrich, Sebastian; Papastavrou, Georg; Scheibel, Thomas
Functionalized DNA-spider silk nanohydrogels for controlled protein binding and release
in Materials Today Bio volume 6 (2020) . - page No. 100045
doi:10.1016/j.mtbio.2020.100045 ...

2017
Nellist, Michael R.; Chen, Yikai; Mark, Andreas; Gödrich, Sebastian; Stelling, Christian; Jiang, Jingjing; Poddar, Rakesh; Li, Chunzeng; Kumar, Ravi; Papastavrou, Georg; Retsch, Markus; Brunschwig, Bruce S.; Huang, Zhuangqun; Xiang, Chengxiang; Boettcher, Shannon W.
Atomic force microscopy with nanoelectrode tips for high resolution electrochemical, nanoadhesi ...
in Nanotechnology volume 28 (2017) issue 9. - page No. 095711
doi:10.1088/1361-6528/aa5839 ...

Klumpen, Christoph; Gödrich, Sebastian; Papastavrou, Georg; Senker, Jürgen
Water mediated proton conduction in a sulfonated microporous organic polymer
in Chemical Communications (2017) . - page 7592-7595
doi:10.1039/C7CC02117H ...

2016
Stöter, Matthias; Gödrich, Sebastian; Feicht, Patrick; Rosenfeldt, Sabine; Thurn, Herbert; Neubauer, Jens W.; Seuss, Maximilian; Lindner, Peter; Kalo, Hussein; Möller, Michael W.; Förster, Stephan; Fery, Andreas; Papastavrou, Georg; Breu, Josef
Controlled Exfoliation of Layered Silicate Heterostructures into Bilayers and Their Conversion ...
in Angewandte Chemie International Edition volume 128 (2016) issue 26. - page 7524-7528
doi:10.1002/ange.201601611 ...

Reichstein, Paul M.; Gödrich, Sebastian; Papastavrou, Georg; Thelakkat, Mukundan
Influence of Composition of Amphiphilic Double-Crystalline P3HT- b-PEG Block Copolymers on Stru ...
in Macromolecules volume 49 (2016) issue 15. - page 5484-5493
doi:10.1021/acs.macromol.6b01305 ...

2015
Morga, Maria; Adamczyk, Zbigniew; Gödrich, Sebastian; Oćwieja, Magdalena; Papastavrou, Georg
Monolayers of poly-l-lysine on mica : Electrokinetic characteristics
in Journal of Colloid and Interface Science volume 456 (2015) . - page 116-124
doi:10.1016/j.jcis.2015.05.044 ...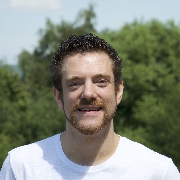 Biology, Chemistry and Earth Sciences
Physical Chemistry
---
Sebastian Gödrich
Ph.D. student
Room: 2.0 02 01 (NW I Bauteil 2.0)
Phone: +49 (0)921 / 55-3910, Fax: +49 (0)921 / 55-2059
E-mail: Sebastian.Goedrich@uni-bayreuth.de